Product Description
| | | | | | | | | | | | | |
| --- | --- | --- | --- | --- | --- | --- | --- | --- | --- | --- | --- | --- |
| 512160 |   | 512304 |   | 513092 |   | 513276 |   | 515072 |   | 96626339 |   | BAR0050 |
| 512161 |   | 512306 |   | 513094 |   | 513277 |   | 515073 |   | 175407615 |   | BAR0066C |
| 512163 |   | 512307 |   | 513095 |   | 513281 |   | 515074 |   | 357407615 |   | BAR0084D |
| 512164 |   | 512312 |   | 513096 |   | 513282 |   | 515075 |   | 31216765157 |   | BAR0042E |
| 512165 |   | 512313 |   | 513098 |   | 513286 |   | 515076 |   |  VKBA3569 |   | BAR0088AC |
| 512166 |   | 512316 |   | 513100 |   | 513287 |   | 515077 |   | 001-407-ZT15 |   | BAR0112C |
| 512167 |   | 512319 |   | 513104 |   | 513288 |   | 515078 |   | 101-407-ZT09 |   | BAR0106B |
| 512169 |   | 512320 |   | 513105 |   | 513289 |   | 515079 |   | 1J0407613C |   | BAR0108 |
| 512170 |   | 512323 |   | 513107 |   | 513290 |   | 515080 |   | 1J0407613G |   | BAR0094 |
| 512174 |   | 512331 |   | 513111 |   | 513294 |   | 515081 |   | 27BWK06 |   | BAR0160A |
| 512175 |   | 512332 |   | 513115 |   | 513296 |   | 515082 |   | 28BWK08 |   | BAR0029 |
| 512176 |   | 512333 |   | 513117 |   | 513298 |   | 515083 |   | 28BWK12 |   | BAR0042AB |
| 512177 |   | 512334 |   | 513121 |   | 513301 |   | 515084 |   | 3104100-A01 |   | BAR0066B |
| 512178 |   | 512335 |   | 513122 |   | 513302 |   | 515086 |   | 3104100-XJZ0SA |   | BAR0078D |
| 512179 |   | 512337 |   | 513123 |   | 513308 |   | 515087 |   | 3104200-A01 |   | BAR0129C |
| 512180 |   | 512340 |   | 513124 |   | 513310 |   | 515088 |   | 3502311ABS |   | BAR0129S |
| 512181 |   | 512341 |   | 513125 |   | 513314 |   | 515089 |   | 3502400-D0001 |   | BAR0200 |
| 512185 |   | 512343 |   | 513131 |   | 513324 |   | 515090 |   | 3502500-D0001 |   | BAR0213 |
| 512187 |   | 512344 |   | 513135 |   | 513346 |   | 515093 |   | 3510003BADF |   | BAR0245 |
| 512188 |   | 512345 |   | 513137 |   | 515000 |   | 515094 |   | 3520007BAD |   | BFF4-26-15X |
| 512189 |   | 512346 |   | 513138 |   | 515001 |   | 515095 |   | 357501117A |   | BR930511K |
| 512190 |   | 512351 |   | 513156 |   | 515002 |   | 515096 |   | 3785A008 |   | BTF1210 |
| 512191 |   | 512352 |   | 513157 |   | 515003 |   | 515097 |   | 3785A018 |   | BV61-2C299-CPA |
| 512192 |   | 512353 |   | 513158 |   | 515004 |   | 515098 |   | 3785A019 |   | DAC38720236/33 |
| 512193 |   | 512354 |   | 513159 |   | 515005 |   | 515099 |   | 3DACF026F-24 |   | DAC42760039 |
| 512194 |   | 512356 |   | 513160 |   | 515006 |   | 515100 |   | 3DACF026G-21R |   | DAC43820045 |
| 512195 |   | 512357 |   | 513164 |   | 515007 |   | 515101 |   | 3DACF027F-11FS |   | DACF1050B |
| 512196 |   | 512358 |   | 513166 |   | 515008 |   | 515102 |   | 3DACF027F-17CS |   | DACF1083CR |
| 512197 |   | 512365 |   | 513167 |   | 515009 |   | 515103 |   | 3DACF03137BG |   | DACF1085-5 |

NINGBO ZHIJIA INTERNATIONAL TRADING CO., LTD, located at Ningbo, Zhejiang province of China, is a specialized exporter of Auto parts and MOTO PARTS.
Cooperated with hundreds of suppliers, ZHIJIA enjoy a good reputation. We will supply the competitive price and good quality and best service to our customers. It is always as our goal to take every contact with our customer long time business relationship, and we can guarantee our prompt response and timely delivery.
We can afford the parts as the following:
*Electrical parts
*Engine parts
*Transmission parts
*Suspension & steering parts
*Body Parts & Accessories
*Brake parts & rubber parts
Main advantage:
(1) Excatly delivery time.
(2) Strict quality Control.
(3) Complete production line including forging, machining ,heat treatment ,etc...
We have professional sales department. They are full of export experience .
If you have any questions about the product, please contact us.
We will reply  you for your inquiry as soon as possible.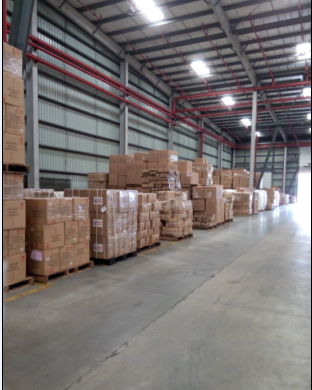 Packaging Details:
1.Original Inner Packing
2.Standard Export Carton Box
3.Depend on your demands
Delivery Detail:Shipped in 30 days after payment
NINGBO ZHIJIA INTERNATIONAL TRADING CO., LTD, located at Ningbo, Zhejiang province of China, is a specialized exporter of Auto parts and MOTO PARTS.Cooperated with hundreds of suppliers, ZHIJIA enjoy a good reputation. We will supply the competitive price and good quality and best service to our customers. It is always as our goal to take every contact with our customer long time business relationship, and we can guarantee our prompt response and timely delivery.We can afford the parts as the following: water pump, ball joints Control Arms *Electrical parts*Engine parts*Transmission parts*Suspension & steering parts*Body Parts & Accessories*Brake parts & rubber parts
Company Name: NINGBO ZHIJIA
Representative: GUO BINGDE
Product/Service: Ball joints , Control arm , Water pump , suspension parts , Rubber mount , wheel bearing
Capital (Million US $): 1,000,000RMB
Year Established: 2012
Total Annual Sales Volume (Million US $): US$2.5 Million - US$5 Million
Export Percentage: 81% - 90%
Total Annual Purchase Volume (Million US $): US$2.5 Million - US$5 Million
No. of Production Lines: 5
No. of R&D Staff: 5 -10 People
No. of QC Staff: 5 -10 People
OEM Services Provided: yes
Factory Size (Sq.meters): 3,000-5,000 square meters
Factory Location: WENZHOU NINGBO
Contact Person: Mr. REED GUO
Tel: +86-0574-87070087